At J-Conn Roofing & Repair Service, Inc., we understand the devastating impact hail can have on your roof. Hailstorms can cause significant damage, leading to leaks, structural issues, and decreased lifespan of your roof. That's why we offer specialized hail damage repair services in Austin and the surrounding areas.
Why Choose J-Conn for Your Hail Damage Repair?
Hail damage can be complex and challenging to address. It requires a roofing contractor with specific expertise and experience. With over 30 years in the industry, we have the knowledge and skills to assess and repair hail damage effectively and efficiently. Our team is professional, courteous, and dedicated to restoring your roof's integrity and functionality.
Comprehensive Hail Damage Assessment
Hail damage can range from minor cosmetic issues to major structural damage. Our experienced team conducts a thorough inspection of your roof to assess the extent of the damage. We identify all areas of concern, including damaged shingles, dented flashing, and compromised roof decking.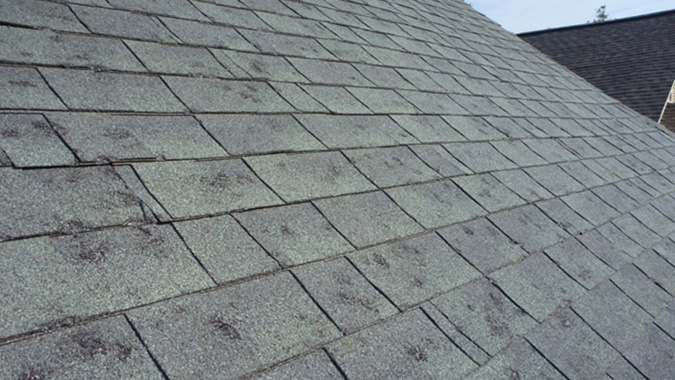 Quality Repairs for Long-lasting Roofs
We use only the highest quality materials to repair your hail-damaged roof. Whether it's replacing damaged shingles, repairing dented flashing, or addressing any other issues, we ensure that all repairs are done to the highest standards. Our goal is to restore your roof's integrity and extend its lifespan.
Navigating Insurance Claims for Hail Damage
Dealing with insurance claims for hail damage can be a daunting process. Our team has extensive experience in handling insurance claims and can guide you through the process. We work closely with you and your insurance company to ensure you get the coverage you're entitled to.
Transparent Pricing and Financing Options
We understand that repairing hail damage can be a significant expense. That's why we offer competitive pricing and flexible financing options to make your hail damage repair as affordable as possible. We provide a detailed estimate upfront, so you know exactly what to expect with no hidden costs.
Commitment to Customer Satisfaction
At J-Conn, your satisfaction is our top priority. From the initial consultation to the final inspection, we strive to provide a seamless and stress-free experience. We take the time to understand your needs, answer your questions, and keep you informed throughout the project.
Trust J-Conn Roofing & Repair Service, Inc. for your hail damage repair needs. With our commitment to quality workmanship, superior customer service, and competitive pricing, we're the go-to roofing contractor in Austin for hail damage repair. Contact us today at 512-479-0510 for a free quote or to schedule an appointment.